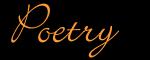 Current Projects
A manuscript of lyric poems is in development, as is a third book-length narrative prose poem.
---
Praise for Publications

Four Way Books published

Longevity

in October, 2015. In its Highlighting Fall Poetry 2015,

Publishers Weekly

listed

Longevity

among its poetry picks. In its Spring, 2016 issue,

Per Contra

says of

Longevity

: "Blossom's

Longevity

is a remarkable book, indisputable evidence that prose poetry, too, will make you 'feel physically as if the top of [your] head were taken off.' "

Dreams are ways in which we can see what we sometimes don't want to see, where in some brief truce we might work out our human conditions. Blossom's book-length poem Longevity achieves such translation: bordering the longed-for and the ill-gotten, a speaker sorts out her survivorship: a sister, a mother, a dear one. This poem skirts 9/11, family, and the degradation of the body in time and illness, as 'Memory catches on the sprockets of grief.'

--- Sophie Cabot Black

...In Laurel Blossom's Longevity, we share a survivor's guilt for deaths both imagined and experienced—a falling away from love, a piecing-together of fragments of memory, a lyrical booklong dream-meditation on trauma, transgression—and how, in desire and empathy, we fashion from loss the shapes that sustain us.


--- Carol Muske-Dukes



...

Longevity's

narrative arc possesses the range, density, and richness of a novel, but Blossom's long poem is buoyed by an elegant lyricism that is wrenching in its musicality. The poem's style and structure seem so inevitable, it would be easy to overlook the audacity of the book's project, which is nothing less than to salvage our dead. In this wise, generous, heart-breaking book, 'Everything is elegy.'


--- Gary Young




---
Laurel Blossom's Degrees of Latitude is almost a lyric novel, so sweepingly re-imagined is the life it illuminates, but it is as well an expedition into territory seldom explored in lyric mode. Blossom begins her journey on an ice-breaker during the white nights of a polar north — cold as childhood — and then turns her gaze upon the uncharted regions of family history, secrecy and illusion, bravely and with uncommon self-knowledge, in deft and beautifully cadenced language that belies the arduousness of her task. This work crosses, formally and insightfully, the traditional borders of confession and memoir, and moves into the unknown, mapping what is visible as well as what has, until now, been hidden. I have been waiting a long time to read this book, and it is very much worth the wait.
--- Carolyn Forché
Degrees of Latitude is a remarkable book-length poem that captures our culture in crisis and celebration. Blossom has extended, and renewed, her already formidable work. She has created a visionary, deeply felt, meditation set in every emotional, sexual, political, addictive and moral landscape of the body and soul. Through lyric meditation, overheard conversation, personal anecdote, newspaper entries, and journals, she charts an interior life not seen before but at once recognizable. I love how this book renews one's faith in the possibilities of poetry, and in its power to delight with true innovation and luminous renewal.
--- Jason Shinder
As natural as speech or thinking, the poems in Degrees of Latitude consist mostly of single sentences, alone, like persons, and as alive. In developing the conceit of the great globe's zones. Laurel Blossom's decision to make the world of the personal, and of the global, "literal" strikes me as poetic justice. We have the wounds of the earth and the wounds of its inhabitants made transparent by blunt truths. This is an intimate book, without explanations or conclusions for our suffering. Rather, the poems perceive our inheritances — of the body and of the planet — critically and graphically.
--- Jane Miller
---
Laurel Blossom's New and Selected Poems ...is a gift to anyone who reads and loves poetry. This is...a deeply moving and skillful book written by a grown up American woman. Read it and weep. Read it and sing.
--- Thomas Lux
Reading Blossom is like participating in a writer's mini-decathlon; the poetic stretch is there.
--- American Book Review
---
A daring voice out on the edge, held by her skill and courage. Ecstatic!
--- Toi Derricotte
The Papers Said is enchanting. It's as if the reader comes in on Laurel Blossom mid-argument: she's wound up, passionate, impatient, but wholly present in these poems -- and completely persuasive. I believe her side of it. Despite wildly comic moments, every poem has a gravity and a sweet eloquence and (whether villanelle, pantoum, troilet or the remarkable 'title' sestina) a shape made to last.
--- Carol Muske-Dukes
I'm giving baboons a wide berth from now on.
--- John Frederick Nims
...each poem seems to grow in the reader's own imagination by the force of the prosody (unobtrusive), versatility, and energy. The poems are not surreal but they leap about with a heightened reality that makes them great fun to read.
She can be just as punchy in her poems as any slam performer, and just as lyrical as any romantic.
Reading her poems is like watching a knife-thrower in full fling.
--- Roderick Townley
---
...keen-edged...
Blossom takes risks that work.
---
The poems are a clear hard look instead of an estimation. They show Blossom's guts.